Barokksolistene, founded and led by Norwegian violinist and Artistic Director Bjarte Eike, is a baroque ensemble that 'brings the raw rhythms of Scandinavian folk music to…the high baroque' [Financial Times].
They draw on their native influences and traditions to produce unique projects and programmes that range from their performances of Handel's operas to their uniquely branded "Alehouse Sessions". They are the ensemble in residence at the Bergen National Opera.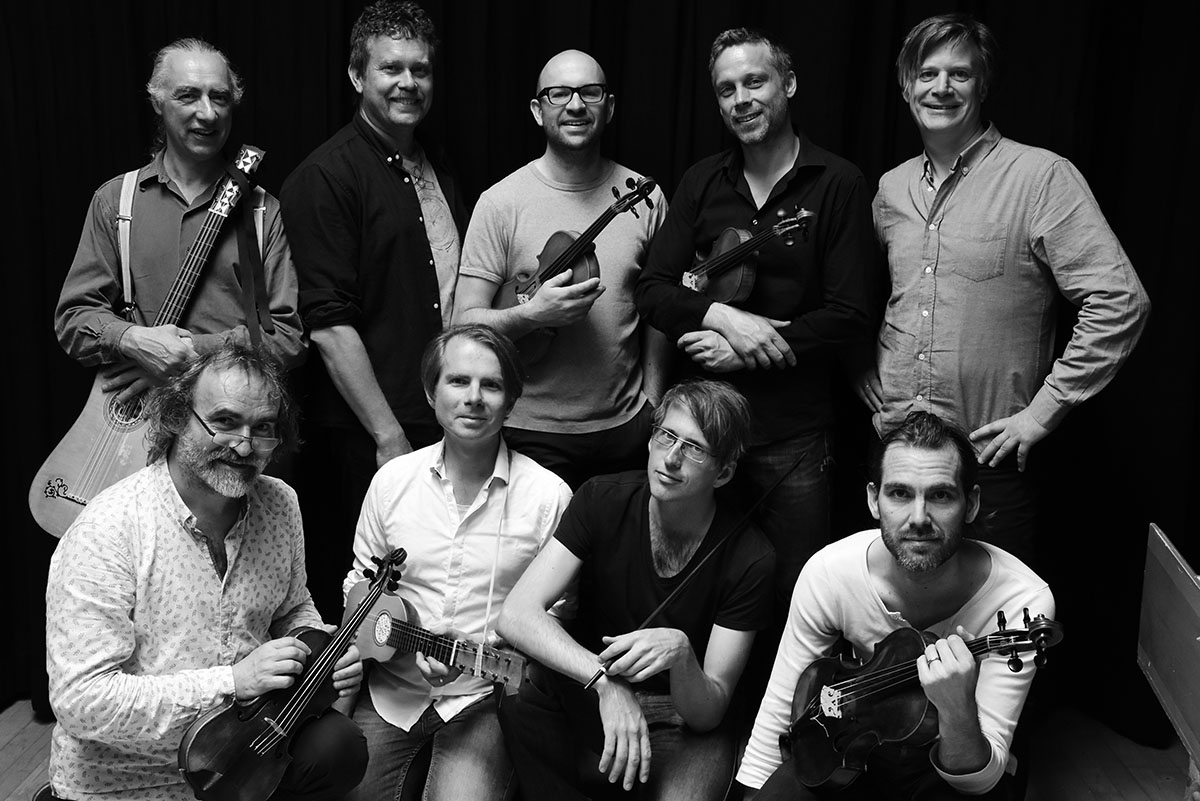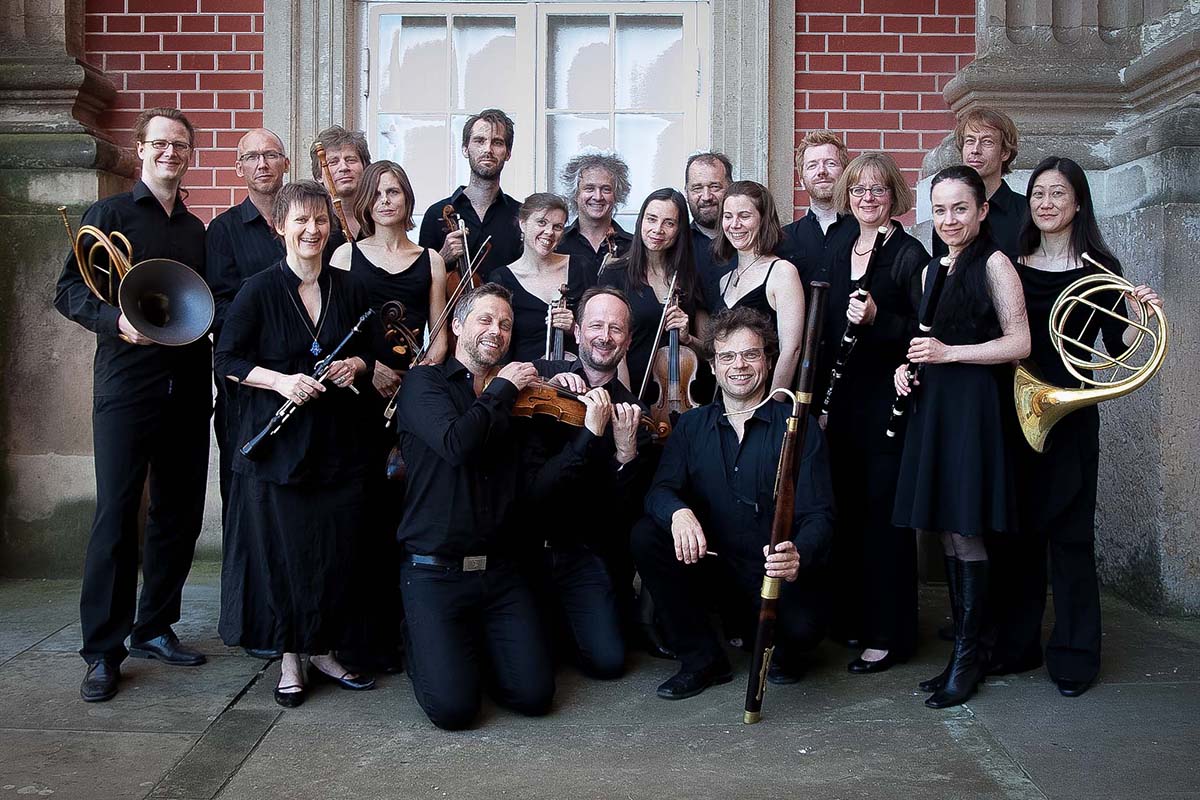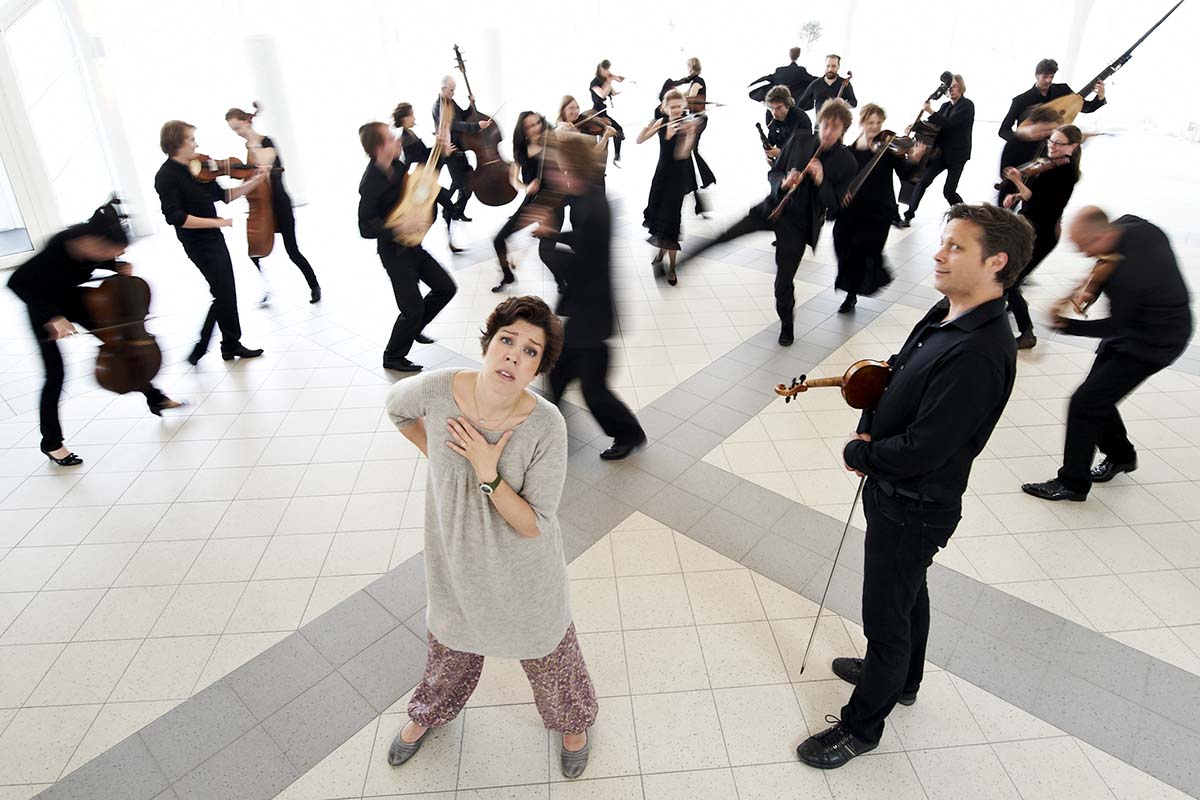 A big edition of Barokksolistene.
With recording all the music for the Shakespeare Globe's 400th anniversary 'The Complete Walk' installation, to their first major UK tour, the recent season has seen the 'uproariously talented Barokksolistene' [The Arts Desk] bring their virtuosity and Scandinavian flare to a huge audience in a short space of time. With a debut tour in the USA in 2017, this is a group that will continue to expand that audience; with their projects bringing together elements of folk music and historically informed performance, and always with a passion for collaboration and new ideas.
Nowhere is this more evident in their signature project "The Alehouse Sessions".
''Any group that can have a festival audience performing an Icelandic football chant has to be doing something right ' [The Guardian].
"The Alehouse Sessions" – curated and devised by Bjarte Eike – is an ever changing and evolving look into the music of the English 17th Century tavern. The first major UK tour in 2016 of these Sessions were hailed as 'irresistible' [The Times], 'superb' [The Scotsman] and 'fabulously unrestrained' [The Guardian], and diverted away from the traditional concert model by 'creating the effect of a late night jamming session' [BBC Music Magazine]. This is a project that demonstrates the creativity and versatility of the group in a single set, and returns season after season; each time with new ideas. 
Further projects and collaborations such as their performances of the Malcolm Bruno reconstruction of Bach's St Mark Passion in Germany and their performances of Handel and Mozart operas with the Norwegian National Opera and the Den Ny Opera in Denmark respectively, only accentuate this versatility. Projects in the 2017 season not to be missed include a staged Messiah with Netia Jones and the Bergen National Opera in Norway.
"The Image of Melancholy", one of the group's first major records, was released on BIS and explores the use of melancholy in music throughout the centuries. In the same month it was released, it won "International Recording of the Year" at the Danish P2 Prisen Award. 
Bjarte Eike and Barokksolistene are based in Norway and were established in 2005. They are very grateful to receive support from the government via Kulturrådet and the community of Norway as proud ambassadors of Norwegian culture.